NITRO PEPSI
Pepsi Introduces First-Ever Nitrogen-Infused Cola
RALLY HEALTH - KEVIN HART WANTS TO KNOW ABOUT YOUR HEALTH
WE HIT THE STREETS WITH RALLY HEALTH AMBASSADOR KEVIN HART TO LEARN WHAT YOU KNOW ABOUT HEALTH. CAN YOU DO A WARRIOR POSE? DO YOU HAVE A PCP? HOW MANY CALORIES SHOULD YOU EAT EACH DAY? RALLY HEALTH & KEVIN HART ARE ON A MISSION TO MAKE IT SIMPLE FOR YOU TO FIND CARE, GET SUPPORT, AND IMPROVE YOUR OVERALL HEALTH.
LUKAS GRAHAM - LOVE SOMEONE
WE TRAVELED THROUGH KENTUCKY, TENNESSEE AND CALIFORNIA IN SEARCH OF REAL LOVE. THIS IS WHAT WE FOUND.
MTN DEW ICE
STILLS, GIF'S AND VIDEO WERE CREATED TO BE USED AS AN ONGOING SOCIAL LIBRARY OVER THE NEXT YEAR.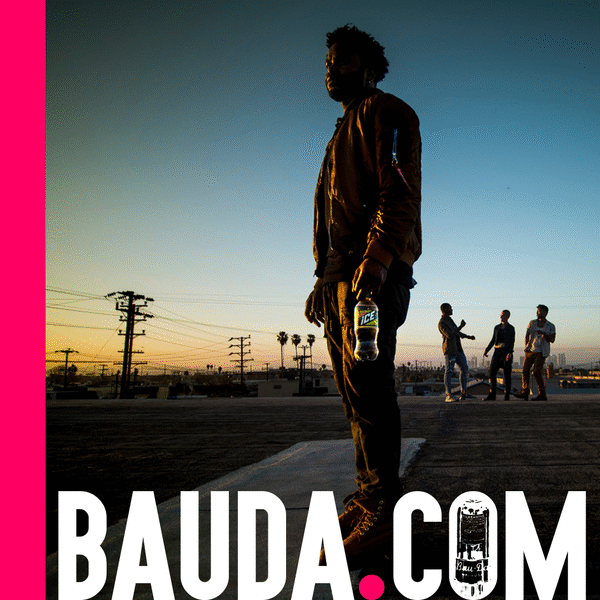 CAPTAIN MORGAN - ADAM DEVINE CHIEF PARTY OFFICER
CAPTAIN MORGAN'S NEW CHIEF PARTY OFFICER, ADAM DEVINE, SHOCKED ONE UNSUSPECTING FAN WITH A BIRTHDAY PARTY FIT FOR A CAPTAIN. AND, OF COURSE, ADAM BROUGHT THE FUN RIGHT TO HIS FRONT DOOR… #LIKEACAPTAIN
JCPenney - lionel richie home collection
Lionel answers questions about his new line of home goods.
GReen day - still breathing
Olivia munn - chef's cut beef jerky
Master Jerky Sommelier
AMEX PLATNIUM
social banners
woolite darks
capturing confidence / women
MTN DEW / Keep moving / tvc
kenney chesney feat p!nk
setting the world on fire
evanescence - imperfection
New castle brown ale - grouplove band swap
carrie underwood - two black cadillacs
diet pepsi - joh duhamel - tvc
new castle brown ale - wil wheaton - twinning
mastercard
priceless surprises
buffalo wild wings/pepsi - deep tvc
evanescence - synthesis band photography
harley davidson - blackline tvc
harley davidson - blacklabel tvc
gatorade - replenish - tvc
pepsi/dollar general - lil cowboy - tvc
pepsi fire/dollar general - hot - tvc
Mtn dew - do the dew - tvc
new castle brown ale - wil wheaton - unbeknownst - tvc
pepsi/dollar general - pop open country - tvc
amp energy - full contact skydiving part 1
amp energy - shark surfing
pepsi - hyped for halftime
lo cash -ring on every finger
Alicia keys - doesn't really matter
jesse james decker - lights down low
stone sour - say you'll haunt me
goo goo dolls - rebel beat
eric turner - angels & stars
mug rootbeer - fetch - tvc
lipton - sparkling iced tea - tvc
grandmas cookies - deliver holiday magic
amp energy - full contact sjydiving part 2
pepsi - foreigner - feels like a halftime
enterprise - behind the mask
carrie underwood - little toy guns
harry connick jr. - one fine thing
my chemical romance - sing!
prince - crimson and clover
john mayer - half my heart
jerrod niemann - blue bandana
audioslave - original fire
goo goo dolls - stay with you
mötley crüe - saints of los angeles
evanescence - sweet sacrifice
meat loaf - it's all coming back to me now